Front page
ForewordAs every year, the back-to-school circular of the Minister of National Education describes the priorities and new features that will come into effect in September. With regard to digital education, the circular states that each school or institution must "update the educational continuity plans developed and implemented since 2020" . It announces, in this regard, that a " permanent and sovereign solution of virtual classrooms accessible to all teachers will now be guaranteed throughout the year". "Faced with the challenge for our students to understand the digital world, and in particular to know how to analyze, sort, and distinguish between information that everyone can now be the sender as well as the receiver ", the circular provides for strengthening the effort in media and information education: "All teachers, especially those in charge of documentation, who are the pivotal point in secondary education, must sensitize and train students in this necessary distance, the first quality of an informed citizen. In this spirit, an experiment will be implemented in the sixth grade as of next fall via a digital awareness certificate.The health crisis and the implementation of educational continuity have made it necessary to set up a "basic digital foundation for schools, colleges and high schools". Within the framework of a "partners' committee" associating representatives of associations representing local authorities and the State "in the respect of the competences of each one", three guidelines for basic digital equipment in schools, colleges and high schools were discussed and then made public.This fall, we have a first evaluation of the program " Digital educational territories (TNE), launched in 2020, which should allow for large-scale testing of the implementation of educational continuity.As part of the " Numérique Inclusif, Numérique Éducatif" program launched in June 2021, 80 selected projects support the fight against digital and educational divides.As part of France 2030 (which takes over from the stimulus plan), a considerable investment effort (594 million euros) is devoted to the "Education and Digital" acceleration strategy. Contents State and local authorities agree on digital equipment bases for schools, colleges and high schools Digital education and inclusion: 80 projects to "reshuffle the deck What lessons can be learned from the "digital education territories" experiment? France 2030's education and digital strategy Towards a generalization of media and information literacy in schools The General Assembly on Digital Education, one year later, what is the interim assessment? "What do we know today about the place and use of digital in schools?" State and local authorities agree on digital equipment bases for schools, colleges and high schools Despite significant combined financial efforts, the deployment of the digital education public service has been very disparate and uneven across the country. " To remedy the persistent inequalities in access to the public digital service," the Cour des Comptes in its July 2019 report To remedy the persistent inequalities in access to digital public services," the Cour des Comptes recommended "providing schools, colleges and high schools with a basic digital foundation.The health crisis and the implementation of educational continuity have made it necessary to set up a "basic digital base for schools, colleges and high schools".Within the framework of a "partners' committee" associating representatives of associations representing local authorities and the State, "while respecting the competences of each", three guidelines for basic digital equipment in schools, middle schools and high schools were discussed and then made public.These guidelines detail, for each type of establishment (school, college and high school) a basic foundation: basic classroom equipment: a group viewing system and a classroom workstation; mobile equipment that can be shared for each school pack of touchscreen tablets (middle and high schools); equipment allowing the hybridization of courses in schools (high schools); equipment for "specific" classrooms (middle and high schools); the equipment of the establishment (documentation and information center, multimedia room, space for a media studio, duty room, teachers' room, "free" Internet access points for students (middle and high schools); support and training for teachers and educational teams in the use of new materials; the computer network ; access to the internet. These guidelines " are intended to help local authorities make their investments according to the level of equipment expected in their schools, colleges and high schools. They are not intended to be prescriptive, but rather to serve as a reference that can be adapted to the educational projects of the schools and the realities of the field. It is understood that the State, in its own areas of competence, will ensure, in particular, the training of teachers in the pedagogical uses of, and through, digital technology. Digital education and inclusion: 80 projects to "reshuffle the educational deckThe call for projects "Numérique Inclusif, Numérique Éducatif" (Inclusive Digital, Educational Digital) was launched by the Banque des Territoires in June 2021 to support projects to fight against these two divides: digital and educational. After two selection rounds, one in the fall of 2021 and the second in the spring of 2022, the 80 selected projects now cover the entire country.80 selected projectsTwo-thirds of the selected projects are led by associations, and a quarter by EdTech companies and local authorities. When the SSE structures are not themselves carriers of these projects, they are most of the time partners.40% of the target audiences are students, including 20% of disadvantaged youth. Parents and education professionals represent 19% and 16% of the target audiences respectively.In addition to providing financial support for these projects, the Banque des Territoires is also setting up a system of close support for the winners, which aims to assist the projects in their transition to a larger scale.Three convictions at the origin of the call for projectsThe Banque des Territoires emphasizes three beliefs that underlie this scheme. The first is that " the solutions already exist and, above all, that they come from the territories. France stands out because of the heterogeneity of its territory, and therefore the plurality of its challenges. It is often useless, or even counterproductive, to model a solution on a territory. The second is that "the players in the ecosystem are already working together. (...) . The players want to pool and create synergies, to have a better visibility of what exists so as not to reinvent but rather to act in a complementary manner. The call for projects was also intended to bring the players together and have them talk to each other - whether it be to carry out projects together or to share their good practices. The third is that " without working on the issues of inclusion, it is not possible to build effective and sustainable educational solutions. What lessons can be learned from the experimentation of the "educational digital territories" for pedagogical continuity?The program " Educational digital territories" program (TNE), launched in 2020 by the Ministry of National Education and the General Secretariat for Investment (SGPI) and implemented by the Banque des Territoires with partner local authorities, in association with the Réseau Canopé and the GIP Trousse à Projets, was intended to allow for large-scale testing of the implementation of educational continuity, the need for which had been revealed by the COVID-19 health crisis.The TNE evaluation report draws the first lessons from the experiments conducted in the departments of Aisne and Val-d'Oise during the 2020-2021 school year.Read more France 2030's education and digital strategyFrance 2030 is in line with the France Recovery Plan. This 30 billion euro investment plan is designed to make up for France's lag in certain historical sectors. It also aims to create new industrial and technological sectors.Endowed with 594 million euros as part of France 2030, the "Education and Digital" acceleration strategy must meet two imperatives: strengthen the skills and competencies needed to prepare for lifelong learning foster the development of a high-performance French digital education ecosystem It has several objectives: Increasing the efficiency of our education system by strengthening guidance tools, skills portfolios, labelled educational resources, assistance in personalising courses, and actions to reduce digital divides, strengthening the "Education and Digital" acceleration strategy. Transforming and strengthening the EdTech economy: "EdTech (Educational technology) represents a dynamic economic sector with a strong competitive edge in which major countries are investing massively (...) The health crisis has confirmed the need for many players to scale up to meet future demand. Provide a framework that preserves sovereignty and the ability to influence: "Beyond the immediate economic impact for French EdTech, the use of foreign digital solutions is synonymous with data capture. The protection of personal data and the sovereignty of our national education system are essential issues that must be preserved with sustainable and secure solutions. Actions launchedA "Priority Equipment and Research Program" (PEPR) for "Education and Digital Technology" with a budget of €77 million over 10 years will make it possible to create an educational data warehouse (Education Data Hub) capable of contributing to the data-driven management of schools and academies, as well as to the fine-tuning of teaching based on learning records and EdTech for existing and future resourcesDemonstrators that will test, accelerate and identify best practices to accelerate the use of digital in education: Territorial digital demonstrators" have been deployed for three years in schools (12 Educational Digital Territories) and in higher education (17 demonstrators covering 70 French higher education establishments) Demonstrators common to both school and higher education, such as Avenir(s) with a budget of €30 million, piloted by the ONISEP and the Savoie-Mont-Blanc University Educational solutions based on digital tools through Educational Challenges and Innovation Partnerships in Artificial Intelligence, or support for the deployment of E-FRAN projects. Initial and ongoing training in digital technology for teachers and staff who are accompanying the educational transformation with innovative training courses as part of the Skills and Professions of the Future call. Towards a generalization of media and information literacy in schoolsInscribed in the July 8, 2013 orientation and programming law, included in the Common Base of Knowledge and Skills and Culture in 2015, media and information literacy (MIE) has officially entered as such in the new National Education programs, after having long camped in its margins.In a analysis notethe Conseil national d'évaluation du système scolaire (Cnesco) observed, however, that the educational institution does not seem to " fully support young people in a changing information universe marked by strong debates around social networks and the infoxes that are propagated there. Thus, media education, as an object of study, is only addressed in half of the middle and high schools. This seems to be limited, most often, to education through the media (using information supports such as newspaper articles or television documentaries), even if, at school, students largely consider that moral and civic education courses (EMC) allow them to better understand current events.The Ministry of National Education, Youth and Sports announces new initiatives to strengthen and generalize media and information literacy.Read more The General Assembly on Digital Education, one year later, what is the interim assessment?The Ministry of Education organized on November 4 and 5, 2020 the "Etats Généraux du Numérique pour l'éducation" (EGNé).These Estates General had been prepared in three stages: Development of feedback (from lockdown to end of regular school year); Organization of an online consultation (from mid-June to mid-September); States General in the territories (mid-September to mid-October). The digital education strategy defined at the end of the Etats généraux was based on three pillars: training, equipping and tools.Read more [Feature] "What do we know today about the place and use of digital in schools?"The Department of Evaluation, Forecasting and Performance (DEPP) of the Ministry of National Education, Youth and Sports has undertaken to take stock of "what is known today about the place and use of digital technology in schools ".This summary is based on a decade of studies, on recent publications by the DEPP and on evaluations of several schemes set up to develop the role of digital technology in education (D'COL, the Collèges connectés, and more recently the Plan numérique).Read more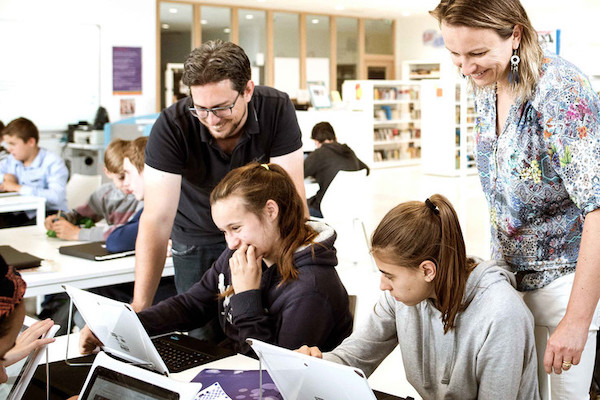 At the end of October, the open public data platform data.gouv.fr had more than 39,000 datasets and 206,344 resources made available by more than 2,379 organizations. They gave rise to 1,938 reuses. For the past two years, use of the data.gouv.fr platform has been steadily increasing, reaching 612,866 visits in October 2019 alone, representing 4,829,616 page views (including 3,589,180 unique page views) and 226,018 downloads (including 176,658 unique downloads).In two years, the number of active contributors has risen from 23,000 to 44,700 (an increase of 62%).Monthly visits increased by 140% over the same period.Land data tops the list of most viewed datasets The DVF database (requests for property values) produced by the Direction générale des finances publiques (DGFiP) is now available in open data. It contains all the information - price or description of property, etc.. - It contains all the information - price or description of the property, etc. - declared at the time of real estate transfers for valuable consideration (sales or auctions in particular). It allows everyone to know the real prices of transactions and specialized operators to offer tools to evaluate a property to buy or sell. This database gives access to the sale price and the date of transaction (of a built or unbuilt property), to the description of the property (number of rooms, surface area, lot number, etc.) and the geolocation. The DVF database is the most viewed dataset on Data.gouv.fr, ahead of the National Directory of Associations (Ministry of the Interior) and the Sirene database of companies and establishments (Insee).

Smart cities" is a concept that originated in the early 2000s with North American technology companies. In France, " smart cities" are local initiatives, most often led by local governments and their associations, that aim to harness the potential of megadata to improve public services for users (transportation, water distribution, sanitation, waste management, roads, street lighting, etc.).But what is a "smart city"? Is a "smart city" necessarily a digital city? If cities are more connected and better managed, do they meet the expectations of citizens?In 2021, more than 200 territories in France will be involved in projects integrating digital innovations. While some projects are at the forefront, the concepts of "smart city" and "smart territory" in France today encompass very different realities. Each local authority has its own projects, and sometimes promotes them vigorously. The companies that support them also contribute to this diversity.In a report very well documented report, the General Inspection of the Administration (IGA) noted the "dynamics of intelligent territories" while pointing out the absence of a strategic framework. In a study, also very complete, a consortium of consultants undertook, at the request of the Direction Générale des Entreprises (DGE), to " to define a possible French model of intelligent territory ". After having tried to promote a common vision of the European intelligent territory, via the "Intelligent Cities Challenge".Before highlighting the rich lessons of these two recent reports, let's revisit the warnings, expressed as early as 2017, by Jean Haëntjens and the CNIL's Digital Innovation Laboratory on the urban governance issues posed by the "smart city" as initially introduced by major players in the digital economy. "Political city" or "digitized service city"?The economist and urban planner Jean Haëntjens, in a synthesis book, " Smart city, intelligent city: what models for tomorrow? "published by the Documentation Française, looks back at the foundations of this very particular form of intelligence that is the intelligence of cities. " Companies, including the Gafams, have invested entire sectors of the urban economy: transportation, distribution, housing, tourism, etc. They are multiplying their smart offers. They are multiplying their smart offers. For Jean Haëntjens, "the smart city offer, as it is formulated today by the major players in the digital economy, is not only a technical offer; it is also a cultural, societal and political offer.According to Jean Haëntjens, a confrontation is now open between two radically different conceptions of urban governance: "Until recently," the author reminds us, "the strategic importance of this confrontation seems to have been largely underestimated by political leaders. Fascinated by the technical promises of the smart city offer, they have shown little interest in the economic, cultural, political and ideological content of this offer. They have often been in the forefront of welcoming Amazon's plans to set up shop before measuring the negative consequences for local commerce."On the one hand, the political city, governed by a mayor elected by citizens, whose mission is to seek the long-term general interest;on the other hand, a digitalized city as a service (city as a service) aiming to respond in real time to the demands of urban consumers and driven by companies that ensure both the collection of data and their processing by algorithms.In a more fundamental way, "two conceptions of space are being opposed. The first, that of the political city, privileges the public and real space; the second, that of the digitalized city-service, privileges the private and virtual space".The principle of a confrontation between political city and digitized city-service, which could still seem theoretical in 2017, has now become a reality. " Many cities have found that navigation applications such as Waze (a subsidiary of Google) were disrupting their traffic plans. This application aims to recommend to drivers the shortest travel time without taking into account the nuisance caused by passing a school or a hospital.Starting in 2017, several cities (Barcelona, London, Lyon, Milan, Paris, etc.) have thus been forced to react very actively to offers from Uber, Airbnb or self-service skateboard rental companies. "They have shown that they retain control of public space. Elected officials who had spontaneously embraced the smart city concept also realized that opinions did not follow them. In France, a survey conducted in September 2017 by Obsoco (Observatoire société et consommation) already revealed a great discrepancy between what may appear to be a goal pursued by some elected officials (the hyperconnected metropolis) and that of the French (the average city, peaceful, operating on proximity and neighborly relations). Since then, French people's distrust of technosolutionism, digital giants, and digital liberalism has only grown. Putting the City's data on the map: four scenarios from the CNILIn 2017, the CNIL's Digital Innovation Laboratory (LINC) devoted, a prospective notebook on the political and social issues of data in the city.Highlighting the consequences of the " datafication " of cities on public policies, and in particular on the relationships and power relations between private platforms and urban decision-makers, this study puts the "Smart City" approaches into perspective through the lens of the platform economy, and the power relations between public actors, private actors (in mobility, flows, civic techs) and citizens. In the last part, the study explores four prospective regulatory scenarios that would allow for a private/public rebalancing through data. How to organize a return to the public actor of data produced through individuals in the context of services provided by private actors? How can we allow these public actors to reuse this high value-added data for purposes of general interest, while respecting the rights of the companies in question, as well as the rights and freedoms of the individuals concerned?When the economic models of platforms transform the city: the arrival of major digital players in urban services (Sidewalk CityLab, Waze, Uber or Facebook) raises questions about the quid pro quo asked of individuals, and about those asked of public players.The fluid city: who benefits from the flows? The promise of the fluid city raises the question of the freedom and rights of individuals, who sometimes tend to be reduced to the status of the city's encumbrances, a sum of elements to be optimized and problems to be resolved by technology.Towards a "private browsing" mode in public space? The imperatives of security and the generalization of the devices of capture put at evil the anonymity, however constitutive of the city.These four proposals range from "mandatory private open data" to "citizen portability" through "augmented general interest data", and data access platform solutions. Intelligent territory and connected local public service: which tools for a controlled development?The IGA in a report on intelligent territories and connected local public servicespublished in January 2022, the IGA noted the "dynamics of intelligent territories".A wide variety of local initiativesThis theme of intelligent cities and territories is "one of the aspects of current territorial development policies. It marks an evolution in the relationship between digital technology and public initiative, "still largely dominated,in terms of financial commitment, by the question of infrastructure, from the deployment of successive generations of mobile telephony to that of optical fiber . "This dynamic is not uniform across the country," the authors of the report observe. It is reflected in "an extraordinary variety of local initiatives. These initiatives sometimes claim to be intelligent territories, and sometimes they are de facto linked to them. The projects launched tend to meet several objectives: optimizing public services (budget savings, reducing environmental impact, user satisfaction), renewing citizen participation in local public life, and increasing the attractiveness of a territory.A lack of strategic frameworkThe IGA mission points to " a frequent absence of strategy and evaluation of the coherence and impact of digital developments." These weaknesses can, however, be explained by the strong evolutionary nature of possible uses and technological solutions. Consequently, it is much more the pooling of practices, solutions, and feedback (including failures), than the construction of a model, the contours of which would clash with the very specific needs of each territory, that can be beneficial to the actors carrying these projects. Although exchange networks exist, through associations of elected officials or support institutions, there is no single formalized place for pooling. The state can play a leading role in this, facilitating pooling at both the national and local levels." Despite a few models that are thought out and globally represented as such (e.g. Angers, Dijon), which nevertheless regularly start with a defined number of uses (or "business verticals": lighting, roads, water/sanitation, etc.), the iterative approach dominates." " Local actors face obstacles when it comes to placing smart territory projects within a strategic and programmatic framework: the diffuse nature of the digital revolution, which affects trades that were previously managed in silos in a transverse manner, the speed of technological innovation , but also the inadequacy or even absence of engineering for the development of their projects. On this basis, "there is no set model for intelligent territories, but a set of principles, objectives and fields of action that can bring them together, sometimes enlightened by shared experiences.Insufficient consideration of security, sovereignty and digital sobriety issuesThe IGA mission also points to a consideration of the issues of security, sovereignty and digital sobriety " still insufficient, although it is progressing." The increase in computer attacks makes local actors more receptive to the recommendations of the National Agency for Information Systems Security (ANSSI), which plays a central role in security and requires a sustainable effort."The IGA mission proposes the following definition of sovereignty: "Sovereignty is a field close to security, but which refers to the control of the use of the data collected. As these are the results of public action, even under delegated management, it is legitimate for the local authorities responsible for the services in question to retain the lead role in this area. However, they are sometimes in difficulty when faced with service providers who, for example, withhold information in the name of business secrecy, or when faced with digital companies whose capacity to capture and exploit data is often much greater than that of public actors and who are fond of data that is considered open.The Mission observes that local authorities "experience in a very concrete way the relationship, sometimes a power struggle, with large private entities and in particular with GAFAM (Google, Apple, Facebook, Amazon ), sometimes trying to remedy the situation (e.g., the data charter in Nantes mentioned above). But they are often deprived in terms of technical means and levers of action.Assessing the overall environmental impact of digital technology "is still a new subject, which requires the deployment of new methodologies.Local digital governance is not very participatory, despite emerging initiatives "Moving from very top-down approaches, sometimes justified by technical reasons, to a construction involving citizens and users is a necessity, if only to facilitate the acceptance of new forms of public service.In this regard, the IGA mission points out " several shortcomings in the way connected territory projects are governed: an organization in silos, a very vertical operation, a lack of expertise, little anticipation (...) But above all, the production of digital developments of public services has a common characteristic: it is a top-down production generally conceived and/or put into service with little or no participation of its recipients, whether they are agents or users.Do not exclude a part of the population from access to public servicesAll the actors we met, " the authors of the report point out, "have identified the risk of smart territories that would exclude part of the population from access to public services. As a result, many initiatives led by the State (digital advisors), local authorities (digital inclusion actions, maintaining a mix of physical and digital public services) and associations have been put in place to limit the risk of exclusion. These one-off measures must be part of a long-term approach that takes into account the digital revolution and the transformation of public services.A flexible and agile framework and a sharing of practicesFor the authors of the report, " the balanced and optimized deployment of intelligent territories suffers from this lack of a strategic framework, just as it suffers from shortcomings in terms of evaluation": they call for the construction of a development model as well as the sharing of practices."The successful development of digital uses of local public services requires both a flexible and agile framework and a better-constructed support offer to territories, particularly by the State.On the first point, the IGA mission notes first of all " the need for local actors to take the measure of user demand and to encourage participatory approaches in the analysis of needs and the identification of the digital public service offer. But to be satisfied, this approach should be largely inspired by the provision to local authorities of a simplified methodology inspired by impact studies or even adapted public utility surveys. In this respect, and in order to compensate for the lack of local expert resources, either internal or external, for many local authorities, the Mission calls for "the development of structures for the pooling of resources, such as mixed syndicates"."More generally, the authors of the report add, "if local actors do not demand that a 'ready-made' digital development model be proposed to them, they remain, on the whole, quite helpless when it comes to building a 'tailor-made' response to the needs of their territory in this area.Expectations of the StateAt the central level, however diverse it may be, the State's action " lacks coordination and legibility. It needs clearer guidance and affirmation of its position in the fields where it is most expected by the decentralized authorities: security and sovereignty, standardization and its industrial impacts, evaluation and experience sharing." It is also important to strengthen the capacities of decentralized services, as their current weaknesses too often prevent them from playing their role in supporting local projects, with the redeployment of available resources from infrastructures to uses being a hypothesis to explore.Expectations of the State also relate to the tools deployed. "The logic of calls for projects, while it creates a dynamic in the ecosystem and may seem adapted to a nascent and evolving subject, suffers from limitations: it instills a dynamic in "fits and starts" and only benefits project leaders who are sufficiently informed, sized and ready on the date of the launch.The IGA mission also mentions the question of " the support engineering offered to beneficiaries in need, or even the reorientation of its interventions towards a more structured multi-year approach, if it is decided to launch a national policy for intelligent territories.Finally, the State is expected to "take into account cross-cutting issues and/or issues requiring national impetus (e.g., cybersecurity, standardization), in association with local or sectoral ecosystem players (local authorities, businesses). Panorama: from the smart city to the reality of connected territoriesThe diagnosis and recommendations of the IGA are largely consistent with those of a study on the deployment of smart territory tools and methods in FranceThe IGA's diagnosis and recommendations are largely in line with those of a study on smart territory, commissioned by the Direction générale des Entreprises (DGE), the Fédération française des télécoms (FFT), the Syndicat professionnel des fabricants de fils et de câbles électriques et de communication (SYCABEL), the Alliance française des industries du numérique (AFNUM) and the INFRANUM federation (which brings together companies and territories).The objective of this study was twofold: to contribute to the definition of a possible French model of the intelligent territory and to produce recommendations to promote its definition.Its authors (a consortium including Civiteo, Datactivist - Innopublica, KPMG and Parme Avocats) conducted more than 70 hearings and interviews and led a dozen workshops between January and July 2021. In total, more than 150 people were interviewed and/or took part in collective work sessions.The authors of the study have undertaken to define what is meant by the term " intelligent territory", to conduct a survey (use cases, technologies selected, economic models, data management, mutualization, interoperability, norms and standards, use of open source) and then, by analyzing the trajectories of pioneering territories, to identify a possible French model.From smart city to smart territory"In the absence of a shared definition, the authors of the study observe, " the multiple stakeholders are today facing real difficulties. They are waiting for words to be proposed to characterize the actions underway in the territories and for concrete and workable definitions to be established behind the fragile concept of the whole.First of all, local elected officials: "whatever the size of the community, they see the opportunities and challenges of using new digital tools to improve the performance, variety and quality of services offered to their constituents. But they do not have a reference framework that explains in a simple way the meaning and relevance of the choices they make or would like to make. In addition, elected officials legitimately do not want to undergo a digital transformation that would be uniformly imposed on everyone.Then there are the companies, large groups that operate the main urban functions, infrastructure managers, digital services companies or start-ups of local or national scope: "they are seeking to stabilize one (or more) model(s) for the deployment of intelligent territories in which their service offering will provide significant value to public policies. Moreover, they "sometimes take a critical look at the capacity of local authorities to deploy large-scale projects. They point to a lack of technical expertise, cumbersome purchasing procedures and siloed operations.Inter-municipal cooperation structures, such as mixed unions and public digital service operators (PSNOs): " Historically built to spearhead territorial mutualization, they represent a key link in the territorialization of digital services and technological innovation. In some areas, they are the sole contact and supplier for small and medium-sized municipalities.The actors of the territories concerned, moreover, are obviously numerous. Citizens, users of public services, associations, training establishments, various businesses in the territories, merchants, public establishments, actors in the mixed economy and the social and solidarity economy or in the health sector: "All are potentially beneficiaries and impacted by territorial management choices. In the absence of a model or a definition that is available and easily shared, they are confronted with difficulties in understanding the issues at stake, and this creates the risk of misunderstandings, controversies and polemics.Terminology: Smart City or intelligent territory?A first result of this study is to "settle the question of words. " The majority of the actors interviewed prefer the term " smart city " to "smart territory".This is due to the very nature of the territories involved. "In 2017, less than thirty territories had initiated a smart project. All were major cities or metropolises. In 2021, more than 200 territories in France have initiated projects incorporating digital innovations. They are of all sizes. The issue is no longer that of cities, but that of territories (urban, suburban, rural).If " the ingenious and positive dimension of the word smart is not fully reflected in the choice of the word intelligent (clever)", it is adopted as such and "suits (almost) everyone"."An intelligent territory is structured on the basis of objectives, but also of principles and values.A smart territory is defined first and foremost by the use of digital tools. It mobilizes new tools and makes digital innovation a political issue (or even a public policy in its own right). "Local public services are therefore engaged in a process of digital transformation for one or more core businesses of territorial action. Since this transformation involves the collection and production, then the transport, storage and processing of data, the territory is also described as "connected". (in reference to the interactions between the Internet of Things and the new capacity to link different fields of public action, previously compartmentalized).This technical characteristic does not embrace the whole dimension of the subject: "An intelligent territory is structured from objectives, but also from principles and values".An intelligent territory must, moreover: In sum, the authors conclude, " if the territory is intelligent, it is because the actors who live there are able to shape it thanks to a reasoned use of the technologies that are present there.to inscribe its action in principles concerning ecological transitions, the carbon footprint of public action and the territory, and the trajectories necessary to respect the Paris - COP21 agreements.to contribute to the better living of its inhabitants by providing them with the best possible services, more proximity, more services respectful of the environment and health, more inclusion.involve citizens. It contributes to participatory democracy, to the co-construction of public decisions and to the evaluation of public policies through new tools.know how to mobilize all its resources, human, financial and environmental, to transform itself.A smart territory is first and foremost a territory"Building an intelligent territory is a way of building and implementing a territorial project. Or more precisely, a way of affirming that the method is consubstantial with the project.This construction is local: it involves the actors of the territory: these territorial actors are multiple and " an intelligent territorial project only takes shape when there is a meeting between a vision (the political project) and actors who collaborate in its construction and/or its implementation when they usually do not".In reality, the authors of the study observe a variety of configurations. " Elected officials get involved without the structured support of their administrations, managers push without the support of their elected officials. Innovative ecosystems emerge without the support of the community.Some professions and many use casesWhile "all of the local authority's business lines are now potentially concerned", certain business lines are the focus of experimentation, investment and the first effective deployments."The businesses concerned by the main investments and actual deployments have a common characteristic: they are flow businesses whose structural organization is already based on networks and whose management has long relied on data. These are mobility, energy management (including public lighting), water management and waste management.A few other professions are emerging, notably those of the environment in the broadest sense of the term (air quality, for example), heritage management, tourism and commerce, which also lend themselves to the deployment of sensors and the collection of measurements and data useful for steering public action."A few rare global projects integrate several "business verticals" but there are many territorial projects that start with one or another of the themes (for example, digitization actions in support of local businesses during the health crisis)."There is no consensus on the subject of security and the " safe city ". "Eminently political, the decision of elected officials to use innovative digital tools to build or complete security management systems in public spaces is considered by some as an essential component of the intelligent territory and by others as a component to be excluded.Technological choices and infrastructuresAll the innovations tested and deployed are based on technology and infrastructure choices."Local authorities are questioning the appropriateness of new investments and the sustainability of current choices. For certain uses, data collection from an ever-increasing variety of sensors can be done via fiber, low-speed networks, 4 or 5G. For identical projects, some companies are promoting Bluetooth technology, others Wi-Fi.Some structural questions remain unanswered to this dayData hosting: "Should we develop integrated urban data platforms for some, and use them for others? Should innovative storage technologies be used, by installing real data lakes (especially in the announced perspective of using algorithms endowed with artificial intelligence)?"Is it useful to have a digital twin, and how much does it cost? (the digital twin is a tool for simulating and anticipating the impacts of many public decisions (urban planning, mobility, energy, environment, carbon footprint...). " The current prototypes are financially inaccessible for most territories"."Should the intelligent territory project be headed by a hypervisor? This control and management tool can bring together in a single place the digital management of several urban functions (as is the case in Dijon); or it can be a software assembly of dashboards useful to elected officials and general management, with each of the technical functions managed and supervised by an autonomous system (not to say in silo).Another concern is the question of how these tools are developed: open source or not.A diversity of economic models"Defining the value chain of an intelligent territory is a complex exercise. It integrates multiple components that depend on each territory, the businesses involved, and the possible stakeholders. It is not only economic, but also social and environmental," say the authors.For some cases, an economic model can be described. In some cases, an economic model can be described: "Here, savings are made (for public finances, but also for energy or water not consumed). Elsewhere, pollution is avoided, waste is better sorted, materials are recycled. New services created thanks to richer tools and methods of cooperation thanks to digital tools. New revenues and/or avoided expenses, performance objectives, service commitments, all of these elements can be integrated into the classic management methods and contracts of territorial public action.The authors note that public and private players are "looking for simple models that provide proof of return on investment, but the legitimate diversity of expectations and the complexity of offers make this a perilous exercise.Intelligent territories: a method  The concept of intelligent territory is also defined by the method. " If we listen carefully to the stakeholders, a few principles govern it. It is almost systematically a question of transversality, experimentation and user involvement. Of course, data management plays a special role.An intelligent territory project can be designed, prepared and implemented in a global, cross-cutting and uncoordinated way, as in Dijon or Angers, or also in La Rochelle and Cozzano. It can also be deployed initially by choice of a priority (the management of downtown businesses in many "Action Cœur de ville" areas), or by opportunity (when a concession is renewed on the proposal of public lighting or parking management operators, etc.).A smart territory frequently uses learning methods that make room for experimentation, prototypes or proofs of concept (POC). "In principle, this experimental method calls for generalization and "scaling up" of successful experiments. It is clear that the method comes up against many difficulties and that the innovations incubated and validated as real sources of progress for the territory do not easily find the relays (financial, technical, methodological, human, political) allowing their deployment. Finally, the governance of an intelligent territory project is based on analyzing and listening to the needs of residents and users. "Depending on the project, more or less sophisticated design methods are used (with, for example, the use of Ux design workshops and the temporary or permanent installation of a living lab). However, these methods do not seem to be compulsory. Nor is the effective integration of residents in the governance of projects.Data managementA common feature of all the projects is the consensus among the actors of the smart territory projects: " the digital systems deployed produce, consume and use more and more massive data" . Data management is associated with data publication. The opening of data is presented both as a legal obligation and as a democratic counterpart to the increased use of digital tools and data-driven management. "In concrete terms, in France today, most local authorities that have implemented smart territory projects have at least one open data portal and are beginning to disseminate data collected or produced by these new systems.Structuring data management requires skills and tools: however, it is "very rarely anticipated in intelligent territory projects. This is true for local authorities, but it is also true for the local teams of companies in charge of operating digitized public services. While the need to build a framework and rules for data governance within smart territories is perceived by all, "no model is emerging, with the possible exception of the first legal rules experimented by a few territories.MutualizationAmong the key questions are those of mutualization: investment, public purchasing processes, governance, and sharing of experiences. "While the principle is interesting, there are still strong questions about the possible legal arrangements, the relevance of the proposed assemblies or the most effective perimeters.SovereigntyThe notion of sovereignty is very present in smart territory projects: it refers however to different meanings."For some, the intelligent territory must demonstrate economic patriotism (some local authorities express the risk of overcosting French solutions in the face of foreign competitors). For others, sovereignty is first and foremost an issue of digital sovereignty and data protection, the question being more European than French. For still others, the issue is local and the intelligent territory must guarantee territorial public sovereignty over the tools and data used to manage public services.Digital SobrietyAs smart territories integrate objectives for a sustainable ecological and energy trajectory, the issue of digital sobriety is logically brought to the fore. "While some initiatives (in La Rochelle, for example) illustrate this concern, the issue remains largely embryonic and sometimes focuses on the energy consumption of data collection and storage systems. However, it is a much broader issue, including the origin of digital equipment, its maintenance, reconditioning and the entire purchasing policy of the local authority. A set of common objectives for intelligent territories is emerging"If there is no French model of intelligent territory," conclude the authors, "the projects of intelligent territories today in France have as common objectives to use new digital tools and the piloting of public services by the data to : To do this, smart territories must:A global political project that works towards universal principles of progress by integrating responses to the challenges of ecological transitions;A local political project that contributes to the better living of the inhabitants by improving the quality, efficiency and effectiveness of the services provided to them, taking into account the political priorities and specificities of each territory;A democratic project that involves citizens in the governance of projects, ensuring that the use of digital technology does not create new divides;An economic project that contributes to the image and attractiveness of the territory for the benefit of all its stakeholders.Think about the use of digital tools in a way that is consistent with the general objectives and aim in particular for digital sobriety;Involve new actors, or make possible new forms of involvement of public and private actors of the territory (without a predefined perimeter of the new stakeholder communities);Consider opportunities for mutualization and alliance of territories;Favour agile methods in each phase of their projects;Ensure that public control of governance, digital tools and data used is maintained;Integrate more globally the principles of sovereignty in the choice of technologies and tools;Rigorously protect residents' personal data;Integrate responses to emerging cybersecurity issues. 715 local authorities committed to open public dataAccording to the OpenDataFrance Territory Open Data Observatory, in October 2021, 14% of the 4,605 local authorities concerned by the obligation to open public data had opened at least one set of data. 715 local authorities (and 178 associated organizations) publish data in open data, an increase of 21% in one year for all local authorities. The opening up of the market concerns, in the first place, the metropolises and large cities and regions. 94% of the regions, 60% of the departments and 60% of the cities with more than 100,000 inhabitants have taken steps to open up their businesses.

Children aged 3 to 17 years spend an average of three hours per day in front of screens, a screen time that tends to increase with age, according to theANSES (National Agency for Food, Environmental and Occupational Health Safety).During the March-May 2020 lockdown, Children aged 6-12 had a daily screen exposure rate of approximately seven hours (including time spent in education).Faced with the psychological and physical health risks, but also with the exposure of private data, the role of parents is often invoked to regulate the time spent on the Web."If screens contribute to the development of children and young adolescents as well as to family blossoming, early exposure and overexposure to inappropriate content can have harmful effects (language delay, concentration difficulties, cognitive delay, etc.).Many parents would like to see specific tools and signs: 46% of them do not feel that they have enough support in supervising their children's digital activities.The report of the High Council for Public Health of January 2020 reflects these expectations and reminds us that it is essential to be at their side.To better support parents, the site jeprotegemonenfant.gouv.fr is evolving to become a unique information portal on digital parenting. The platform centralizes - for parents - the practical tools and resources necessary for a reasonable use of screens among minors. Children are being equipped with cell phones at an increasingly early ageIn 2021, 95% of the population aged 15 years or older will have a cell phone: 77% will have a smartphone, 21% another type of phone.CREDOC questioned, within the framework of the Digital Barometer 2021CREDOC questioned young people under 25 about the age they were when they got their first cell phone. 60% of those under 25 years of age indicate that they were twelve years old or younger35% had it before age 12 and 25% in the year they turned 12.One third had a cell phone in college, between the ages of 13 and 16, and only 4% had one after they turned 16.CREDOC then asked people aged 25 or over with a child aged 6 or over at what age they had bought or given a cell phone to their child. Parents surveyed report equipping significantly younger children, with 28% reportedly providing a phone to children 10 years old or younger, while only 15% of 12-24 year olds surveyed had it that early.This increasing precociousness can be appreciated more easily when we detail the situation of respondents under 25 years of age. If we divide the population into three age groups, we can see that the proportion of young people equipped before the age of 12 is constantly increasing, rising from 28% for the generation born between 1996 and 1999 to 44% for the 2004-2008 generationAnother specificity is that among the under-25s, girls have equipped themselves earlier than boys: 41% of them had a cell phone before the age of 12, against only 30% of boys. Parents say they are increasingly vigilant about their children's screen timeAccording to the 2021 edition of the Digital Barometer, parents are becoming more and more aware of the time their children spend on screens. 48% restrict phone calls or texting, and nearly six out of ten parents restrict time spent watching TV, playing video games or on the Internet.Each of these measures for supervising and limiting children's screen time is a significant improvement over the measures established in 2012 or even 2014.For example, in 2020, 59% of parents supervise the time spent on video games, up 10 points from 2014 and 12 points from 2012. The increase in supervision of phone use is even more significant: 48% of parents say they are vigilant in this regard, +17 points compared to 2014 and +16 points compared to 2012."The socio-demographic analysis shows few significant differences," comments CREDOC."Barely do we note a greater vigilance regarding the time spent in front of the screens of the inhabitants of the Parisian agglomeration, but also - with regard to the time spent in front of the television - of the executives, while the employees more often seek to set up rules framing the use of the telephone and the sending of SMS by their children." Younger parents seem to be the most coercive, but it is likely that the children in their care are younger and therefore more likely to need rules and safeguards." A significant need for support for familiesA survey conducted by Ipsos on behalf of the OPEN association, in partnership with UNAF (Union Nationale des Associations Familiales) sheds light on the digital behaviors and practices of families after the health crisis. The study is based on the testimonies of 2012 parents (with children aged 0 to 17 years) and 600 children aged 7 to 17 years interviewed between July 9 and 22, 2021.According to the study, the various confinements have left their mark, particularly with regard to the consumption of screens, which has increased by 44% for parents and 53% for children.According to the parents surveyed, the smartphone is the tool most used by their children, especially for the following age groups: 11-14 year olds (70%) , 15-17 year olds (87%). According to these estimates, smartphone use increases by 11 points, from 37% to 48% between 2019 and 2021. Among other tools used by children: 88% of parents surveyed say they connect to the Internet several times a day. The majority of parents recognize that this consumption is excessive for themselves (77%) but also for their children (74%) and for their teenagers (87%).the tablet is up 23 points (from 17% to 40% between 2019 and 2021),television increases by 8 points (64% vs. 72%),the computer gains 6 points (32% vs. 38%),the console loses 6 points (38% vs 32%).The perceptions of parents (59%) and children (56%) are very close in recognizing that children's screen use has increased over the past 18 months.YouTube, children's favorite networkSome of the social networks most used by children include:YouTube/YouTube Kids (40%)Snapchat (25%)TikTok (23%)Parents have difficulty estimating the amount of time their children spend in front of screensConcerning the uses, the survey notes a gap between the perceptions of the parents and those of the children at different levels.The gap in perception of the time spent in front of screens is glaring between parents and children, especially during the week. Thus, the study highlights that 7-10 year olds spend almost three times more time on the smartphone than their parents imagine, and the same is true for the computer or game console, for this same age group.However, this gap tends to diminish on weekends and during vacations. This tends to prove that when parents are present or not busy, they are lucid about the reality of their children's digital practices.Parents lost in the reality of their children's activitiesSimilarly, there are significant differences when it comes to the activities their children do on the Internet. This is particularly true for the 7-10 year old age group, where parents report that 49% of them watch short videos, while 66% of these children report doing so. This gap is also notable for activities such as watching movies (37% vs. 74% for 7-10 year olds) or watching TV series (43% vs. 73% for 11-14 year olds).As for social networks, the same observation applies: parents find it difficult to estimate the number of social networks consulted by their children. According to parents, children aged 7-10 and 11-14 use an average of 1.9 and 3.2 social networks respectively. Children declare using 2.5 and 3.6 social networks respectively.Different perceptions of riskAs for the risks of the Internet, here again the perceptions of parents and children diverge. On the one hand, parents mention social risks related to their children's digital practices, in particular: While children rather mention health problems such as :dependency (51% on average),cyberstalking (49%),contact with strangers (43%).headaches (43% on average),difficulty falling asleep (42%),passivity (39%).The different ways to regulate digital practicesParental guidance is often symbolized by the establishment of rules and limits, to the detriment of dialogue.The parents surveyed say they have rules in place to control their children's screen use. This includes: 39% of respondents prefer to discuss good digital practices with their children. However, only 25% adapt their behavior to set an example.banning the use of screens at the table (53%),limit screen time per day/week (52%),prohibit the use of screens before bedtime (43%).Some parents will opt for the implementation of a monitoring solution with or without consultation of their children. The study notes that 41% of parents have already used spyware, 30% of them in consultation with their child, a process that has increased by 70% in 2 years.Parents in need of supportAccording to the study, 1 parent out of 2, i.e. 46% of respondents, do not feel accompanied or not accompanied enough. To get help in digital education, parents will turn first to family and friends, while digital actors are relegated to 7th place on the scale of trust.Parents' expectations for potential coaching include:educational resources such as practical tips or non-digital tools for dialogue,local actions and events such as awareness days for children or training workshops for parents,technical tools or solutions.
Strategic notes
The strategic notes will be designed to advise local public actors on how to deal with digital technology within their administrative competencies (housing, social action, urban planning, environment, land use planning, etc.)
De nombreux rapports ont été publiés ces dernières années alertant sur l'empreinte carbone du secteur et son évolution. Selon le rapport de la mission d'information sur l'empreinte  environnementale du numérique du Sénat, l'empreinte carbone de celui-ci pourrait augmenter de manière significative si rien n'est fait pour la limiter (+ 60 % d'ici à 2040 soit 6,7 % de l'empreinte carbone nationale).Si toutes les études concordent dans les tendances et ordres de grandeur à l'œuvre, en particulier concernant la question de l'empreinte carbone, elles comprennent néanmoins des variations importantes. Ces variations tiennent pour l'essentiel aux méthodologies d'évaluation et aux données mobilisées.Le Gouvernement a confié à l' ADEME (Agence de la transition écologique) et à l'Arcep (Autorité de régulation des communications électroniques, des postes et de la distribution de la presse) la réalisation d'une étude conjointe sur l'évaluation de l'impact environnemental du numérique en France. Un impact environnemental concentré sur les terminaux L'essentiel de l'impact environnemental du numérique provient des terminaux, quel que soit l'indicateur considéré parmi les quatre identifiés. Ils représentent a minima 65 % des impacts et jusqu'à plus de 90 % pour l'épuisement des ressources abiotiques naturelles (métaux et minéraux).Si l'impact des téléphones est substantiel, il est loin d'être majoritaire. Les mesures visant l'allongement de la durée d'usage des terminaux doivent en conséquence aller bien au-delà de ces derniers.Les équipements IoT (Internet des Objets) représentent pour l'heure une part assez faible (moins de 7 %) de l'empreinte  des terminaux. Leur potentiel de développement de marché pourrait cependant modifier les effets  environnementaux associés.Au sein de la catégorie « écrans et matériel audiovisuel », les box TV représentent une part assez marginale de l'impact environnemental alors que les téléviseurs représentent une part largement majoritaire (probablement liée aussi, à un niveau d'équipement des foyers français supérieur aux autres écrans considérés) suivis des écrans d'ordinateurs. « Il paraît donc nécessaire d'adresser l'impact  environnemental de l'ensemble des terminaux et notamment des plus dimensionnants d'entre eux  (téléviseurs, ordinateurs, etc.). » La part prépondérante des serveurs dans l'empreinte environnementale des centres de données Les centres de données représentent le second vecteur d'impacts environnementaux.En analysant plus en détail les équipements constituant un centre de données, ce sont les serveurs en particulier et le stockage dans une moindre mesure qui génèrent le plus d'impact sur l'épuisement des ressources abiotiques naturelles (métaux et minéraux) et l'empreinte carbone. « L'impact des centres  de données sur l'épuisement des ressources abiotiques naturelles (fossiles) et les radiations ionisantes est essentiellement dû à la consommation d'énergie des serveurs et des lots techniques. Ce sont les serveurs qui dans tous les cas génèrent le plus d'impact via leur fabrication et leur utilisation ».L'étude met en évidence le rôle des serveurs d'entreprises et de colocation (centres de données au sein desquels plusieurs clients hébergent et opèrent leurs propres équipements informatiques) qui sont à l'origine de l'essentiel des impacts (plus de 80 % pour chaque indicateur  environnemental). « L'étude ne permet cependant pas de déterminer dans quelle mesure ces résultats sont le fruit d'un effet « volume » lié au nombre de serveurs d'entreprises et de colocation ou si un sujet particulier doit être adressé. Par ailleurs, il convient de noter que ce sont uniquement les centres de données présents sur le territoire national qui sont modélisés ». Les réseaux, troisième vecteur d'impacts environnementaux Sur l'ensemble des trois briques (terminaux, centres de données, réseaux), ces derniers  représentent le dernier vecteur d'impacts  environnementaux pour les quatre indicateurs considérés : de l'ordre de 5 % des impacts environnementaux du numérique pour l'empreinte carbone et un peu plus de 10 % pour l'épuisement des ressources abiotiques naturelles et les radiations ionisantes.Les réseaux fixes concentrent la majorité des impacts (entre 75 et 90 % des impacts suivant l'indicateur). « Rapporté à la quantité de Go consommée sur chaque réseau, l'impact environnemental des réseaux fixes devient inférieur à celui des réseaux mobiles. Par Go consommé,  les réseaux mobiles ont près de trois fois plus d'impact que les réseaux fixes pour l'ensemble des indicateurs environnementaux étudiés ».En effet, ajoutent les auteurs du rapport, « les réseaux ont une consommation très largement fixe et indépendante du trafic (plutôt fonction du degrés de couverture géographique). L'augmentation du trafic a donc pour effet de  baisser l'impact environnemental par Go de données et peut augmenter l'impact environnemental  total associé aux réseaux mais pas de manière proportionnelle ». « Tous les acteurs de l'écosystème  doivent prendre leur part pour un numérique soutenable » « Cette étude permet d'affiner l'évaluation de l'impact environnemental du numérique », observent, en conclusion les auteur.trice.s du rapport.« Au-delà de  l'évaluation elle-même, observe en conclusion les auteurs, l'étude confirme la complexité de l'exercice et identifie les obstacles les plus  structurants à lever afin d'améliorer la mesure. (…)  Elle a ainsi permis  d'identifier quatre indicateurs environnementaux pertinents pour décrire l'impact environnemental  du numérique en France renforçant la nécessité d'avoir une approche ACV multicritère : les radiations ionisantes, l'épuisement des ressources abiotiques naturelles (métaux et minéraux), l'épuisement des ressources abiotiques naturelles (fossiles), l'empreinte carbone. » L'étude confirme que les terminaux sont à l'origine de l'essentiel des impacts (de 65 à 90 %), pour tous les indicateurs suivi des centres de données (de 4 à 20 %) puis des réseaux (de 4 à 13 %), « il apparaît donc impératif d'adresser l'impact environnemental de l'ensemble des terminaux et notamment des  plus dimensionnants d'entre eux (téléviseurs, ordinateurs, etc.) ».Pour autant, la question doit être adressée globalement :« En effet, cette répartition d'impact ne doit pas occulter la dimension écosystémique du numérique : l'interdépendance entre terminaux, réseaux et centres de données créée par les usages doit être prise en compte dans l'élaboration de politiques publiques adressant le  sujet de l'impact environnemental du numérique dans son ensemble. Tous les acteurs de l'écosystème  doivent prendre leur part pour un numérique soutenable ». Les travaux de l'Ademe et de l'Arcep  devraient aider à lever certains des obstacles identifiés. En particulier, les travaux de l'ADEME afin de préciser les méthodologies existantes pour des catégories de produits continuent. De son côté, l'Arcep poursuit ses travaux pour la définition d'un  baromètre environnemental du numérique.« L'ADEME et l'Arcep continueront leur collaboration  dans la dernière phase de cette étude, relative à l'élaboration de scénarii prospectifs, et plus généralement dans le cadre de l'observatoire des impacts du numérique » (créé par la loi visant réduire l'empreinte environnementale du numérique en France).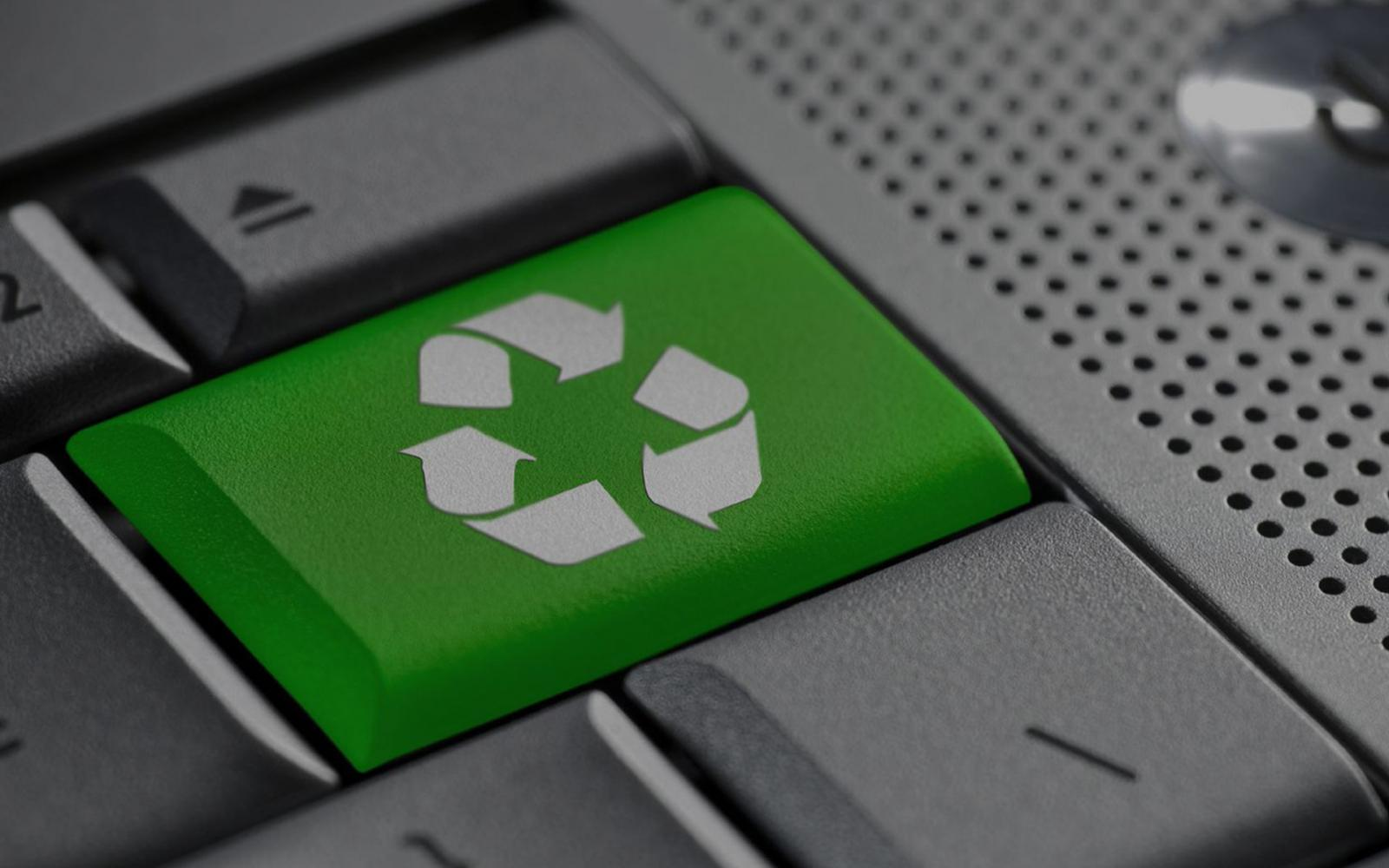 Local NEC notebooks
The local NEC notebooks bring together reports on events and approaches, tools, territories and people who are building the levers of digital literacy for the thirteen million French people who are far from it.
Discover the notebooks in common